Why settle for ordinary bunny ears when you can have delicious fruits instead?
Introducing our adorable plush bunny collection, featuring 2 irresistible bunnies with unique fruity ears!
Each package includes a strawberry-eared bunny and a carrot-eared bunny
, both made from high-quality non-toxic materials with PP cotton filling.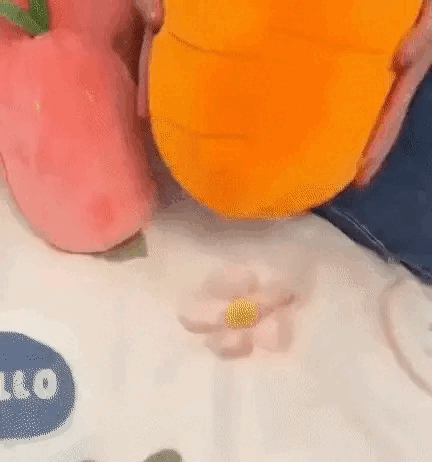 These ultra-soft, skin-friendly plushies make the perfect gift for bunny lovers and anyone who enjoys cute and cuddly companions.

Provides comfort and relaxation

Can be used as a travel companion

Adds a touch of cuteness to any room or bed

Perfect for gift-giving occasions such as birthdays, holidays, and special events
Makes a great addition to any collection of stuffed animals 🐰🍓🥕